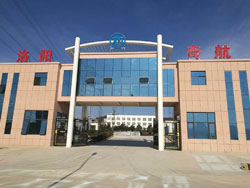 LUOYANG QIHANG CHEMICAL INDUSTRIAL CO.,LTD
is the leading manufacturer of Sodium Silicate and complex sodium disilicate/APSM in China with over 20 years experience and has the ISO9001:2008 certificate, output of Sodium Silicate could up to 100,000 tons per year. We produce sodium silicate in all three physical types, Lumps, Liquid (also known as Water glass) and Powder. All Sodium Silicate are manufactured using top grade raw materials and have superior properties, both physical and chemical. We are the market leader in China and our brand is recognized globally for its high quality and the best factory price. In addition, the product not only very popular in local China market but also in Asia, Middle East, Africa and South America.
"Share Benefits, Double-win Development" is our company's operating philosophy that the best in quality, the lowest in price ,and excellent in service. Thus, Our product is polular in Chile,Sudan,UAE,Syria and Indonesia very much.
Welcome to our factory to understand more about us, by the way, traveling in Luoyang, which is a beautiful city with a ancient civilization. If you have any questions, please contact us in any time that you want. your feedback will be our first attention!